Getting Your 1st Home Loan
NEED HELP WITH YOUR 1ST HOME LOAN?
You have come to the right place here at U1st Realty.
Our preferred brokers offer a unique, complimentary and informative mortgage broking service for first home buyers.
Everyday our qualified experts help first home buyers across Australia.
Is it your turn to get your first home loan?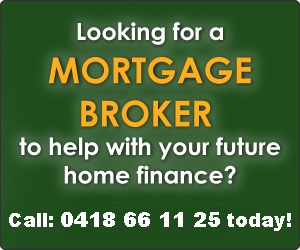 What should first home buyers look for in a home loan?
First home buyers, historically, have always been up against it. As demand and consequently prices for real estate go up, so too does rent, making it more difficult to save up a decent deposit for your dream home.
Add to that banks' withdrawal of 100% home loans where you can borrow the entire purchase price for your selected property, and it's easy to see why some people find the process of getting into their first home quite challenging.
No deposit home loansshould really say - no SAVED deposit home loans. Here at U1st Realty, we can still offer our clients a 100% borrowed funds Home Loan to suitably qualified applicants.
For more information go to:
---------------------------
Tips for first home buyers
Buying a property – especially the first time around – is a big decision.
Here are some pre-purchase tips:
1. Don't start looking until you have narrowed down a location
There are thousands of places to buy out there and the possible choices can become overwhelming. Narrow your search to a specific location before you start looking. Choose either one suburb, or one suburb plus a five kilometre radius. Having a focus will save you precious time.
2. Research the market
Falling "in love" with a property on the very first weekend you start looking can give you a bad case of buyer's remorse down the track. So once you've chosen your location, put yourself in a good negotiating position by getting to know the value of the suburb you are considering.
I Have always said, "You will not recognise great value if you haven't done your homework before the big test."
3. Get an Approval-in-Principal (pre-approval) to establish your max budget.
It's vital to know what your buying budget is – no point looking at places that cost far more than the bank will lend you.
Try our FREE Borrowing power Assessment Service, and our preferred mortgage broker can liaise with you to get a pre-approval in place.
They will also assist you to work out your upfront costs, such as deposits, lenders mortgage insurance, stamp duty, and moving costs.
4. Check your credit rating
Our Preferred Mortgage brokers can assist you with knowing what's on your credit file. Knowing your credit score can help you to explain any transgressions to your prospective lender.
5. Our Preferred Brokers can "Shop around" for a great value loan for you at no charge!
Your home loan may be the biggest debt you ever have, so it pays to ensure you are not paying any more than you need to.
6. Finally, once you have found the home of your dreams,
we at U1st Realty will assist you in making sure that any documentation you sign is conditional on at least a property and pest inspection, as well as finance.